Behind the scenes of the Ensor exhibition in Mannheim
For the exhibition James Ensor in Kunsthalle Mannheim (DE), conservator Naomi Meulemans travelled in 2021 as a courier to Germany to help with the installation of no less than 5 artworks that The Phoebus Foundation gave in loan for this project.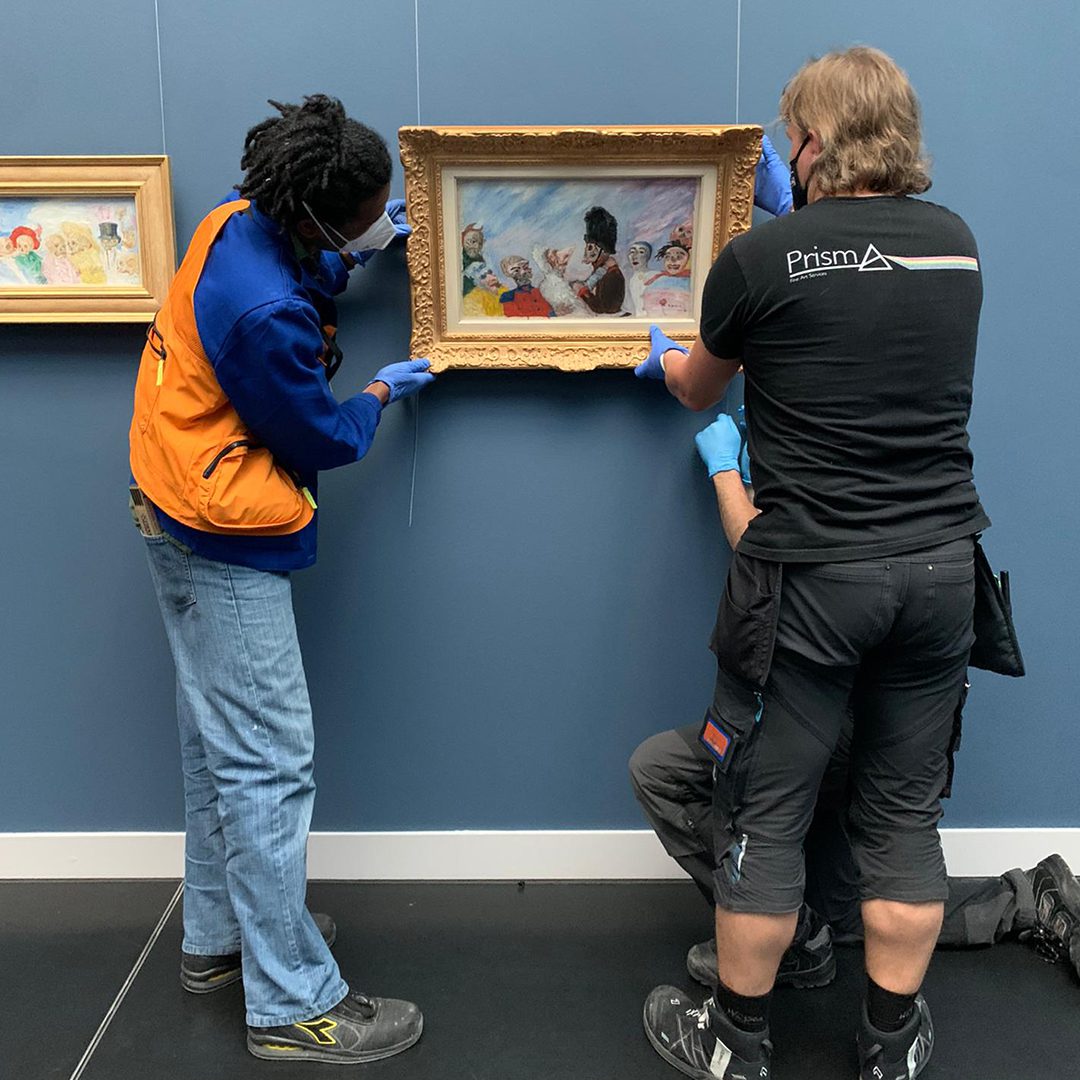 The work of the Belgian artist James Ensor (1860-1949), the famous "painter of masks", is deeply rooted in the history of the Kunsthalle Mannheim. As early as 1928, the painter was celebrated there in a solo exhibition as an important contemporary exceptional artist. The exhibition in Mannheim focused on Ensor's famous self-portrait-mask-death-still life motif, which claim an important place in his oeuvre.
The restrictions due to Covid-19 made it quite a challenge for our courier to attend. Naomi, however, managed to oversee the installation of all 5 artworks and made sure that the climate in the museum rooms was controlled correctly – an absolute requirement for these valuable and fragile artworks.