Within a few years' time, visitors will be able to enjoy our exhibitions in the most iconic tower of Antwerp and beyond: the 'Boerentoren' ("Farmer's Tower")!
Constructed between 1928 and 1931 in art-deco style and with a frame of 3500 tons of steel, the tower is a true architectural gem. Various famous architects, among them Emil van Averbeke, Jan Van Hoenacker and Jos Smolderen, were involved in the construction of the monument. With its original height of 87,5 m, the Boerentoren even was the first skyscraper in Europe.
The tower was constructed on the occasion of the World Exhibition in 1930 by the Middenkredietbank, who mainly managed the savings from farmers and the Farmer's Union. This is why the tower obtained its nickname 'Boerentoren'. The Antwerp icon later became property of Kredietbank and KBC, whose logo adorns the top of the tower.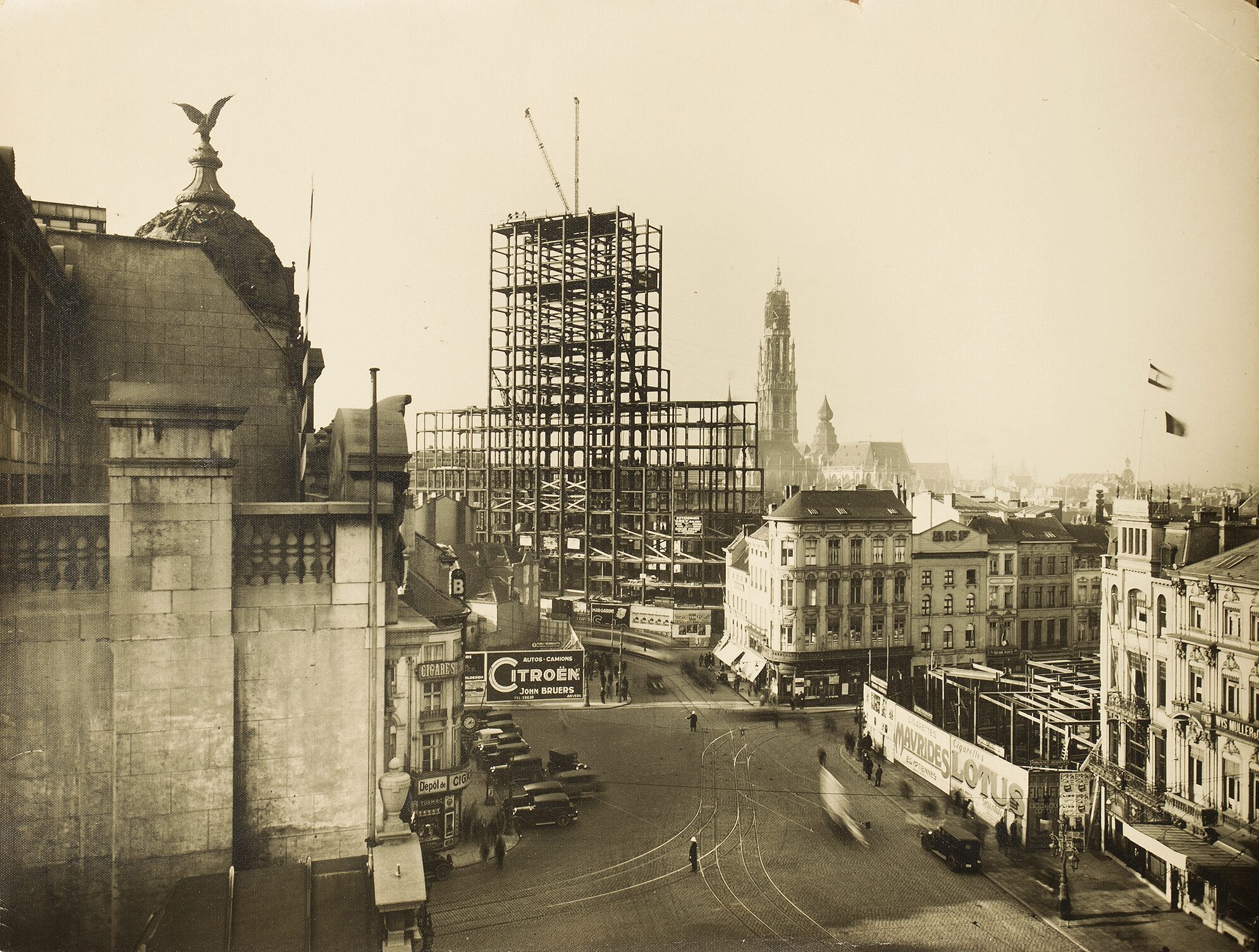 In a few years, the Boerentoren will no longer be a financial skyscraper but a cultural tower. Wandering around our exhibitions with a spectacular view on the city center? Having coffee in the sculpture garden on the 10th floor? Taking the elevator to the highest floor and seeing the entire city of Antwerp at a single glance? It will all be possible soon! We look forward to start this exciting adventure together with you!