Painting in the Spotlight: Michael Sweerts
The Chancellery of The Phoebus Foundation has been working with the Keizerskapel (Emperor's Chapel) in Antwerp since 2017. On a regular basis, a new and unknown jewel from the collection is presented at this unique location. An edition of Phoebus Focus tells the story of the masterpiece and its author gives a lecture. This time, an exceptional portrait by Michael Sweerts (1618-1664) enters the spotlight!
Michael Sweerts (1618-1664) may not be as well-known today as his Antwerp contemporaries Peter Paul Rubens or Anthony Van Dyck, but the Brussels master was a pioneer in portraiture in his time, working on commission for the highest nobility.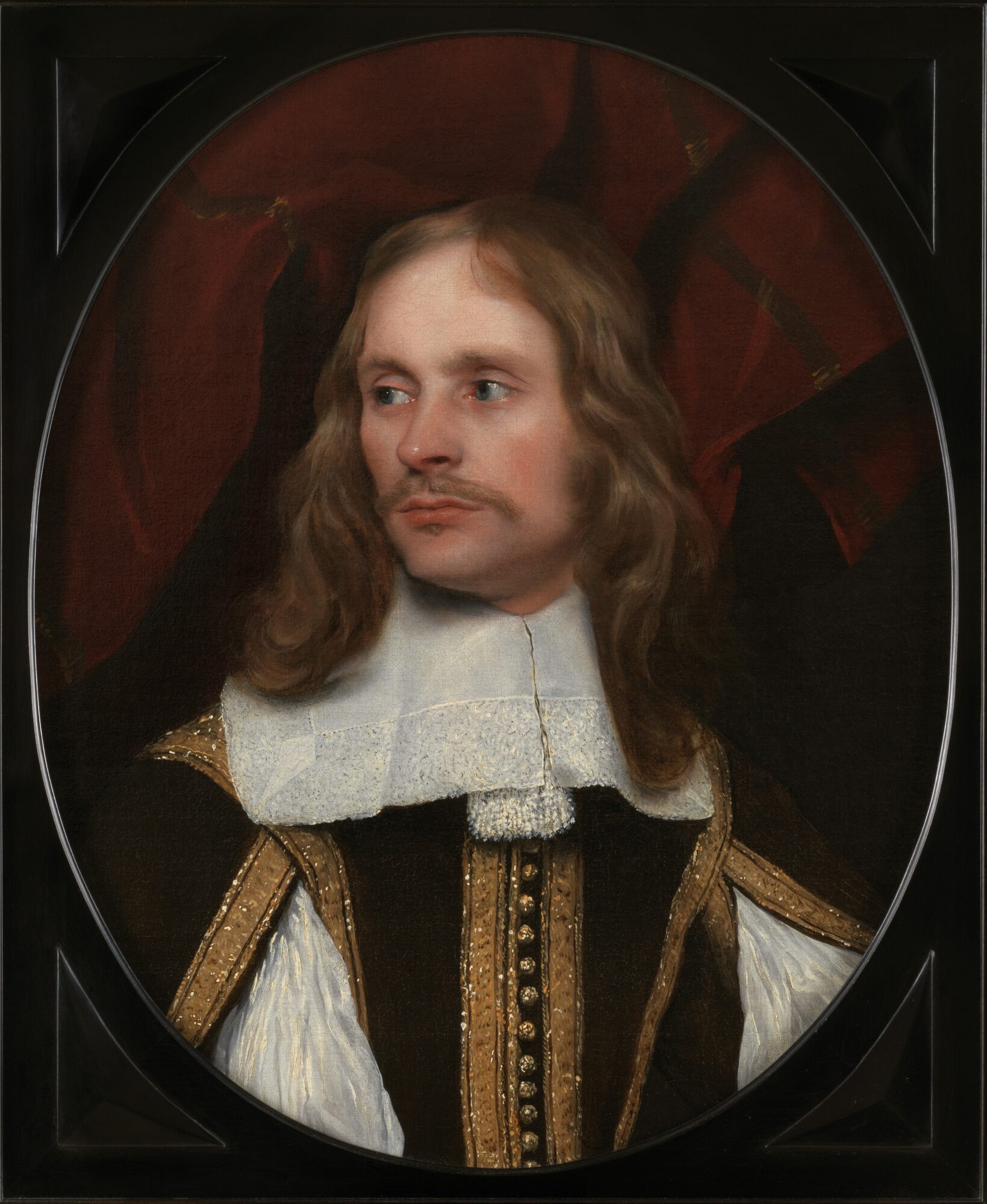 One of the most beautiful examples from Sweerts' oeuvre is this Portrait of a Man, which the master painted after his return from Rome and right after the foundation of his Brussels drawing academy, with which Sweerts made an important contribution to the academic education of young artists in Brussels. The portrait shows Sweerts' characteristic style, in line with the Flemish tradition but with a bolder composition. The portrait breathes theatricality: the draped red curtain in the background and the light on his face create a vibrant pictorial atmosphere. In addition, the person being portrayed is particularly dynamic. He has turned his head, as if he is moving. The identity of the man may have passed into anonymity, but there is no doubt that he came from a wealthy family and was extremely fashionable. The doublet with slits and golden details, the elaborate lace collar and the long wavy hair suggest that it was a very distinguished gentleman who posed for Sweerts in the 1650s.
The Portrait of a Man remained under the radar for a long time until it appeared on the art market in 2010 and was later acquired by The Phoebus Foundation. As part of the collection of the art foundation, the work could finally be subjected to an extensive art historical research by Sweerts expert Lara Yeager-Crasselt. Her fascinating findings can be read in a Phoebus Focus edition, published by Hannibal Publishers.
Admire the portrait now at the Keizerskapel! The chapel is open every Saturday and Sunday from 1 PM until 5 PM. Admission is free.