The Boerentoren's new design
Last week, the new architect and design of the Boerentoren were announced to the public. None other than leading architect Daniel Libeskind and his studio were selected to transform the iconic Boerentoren into a new public cultural hub where visitors can enjoy spectacular art exhibitions, a sculpture garden, a bookstore and a breathtaking panoramic view of Antwerp.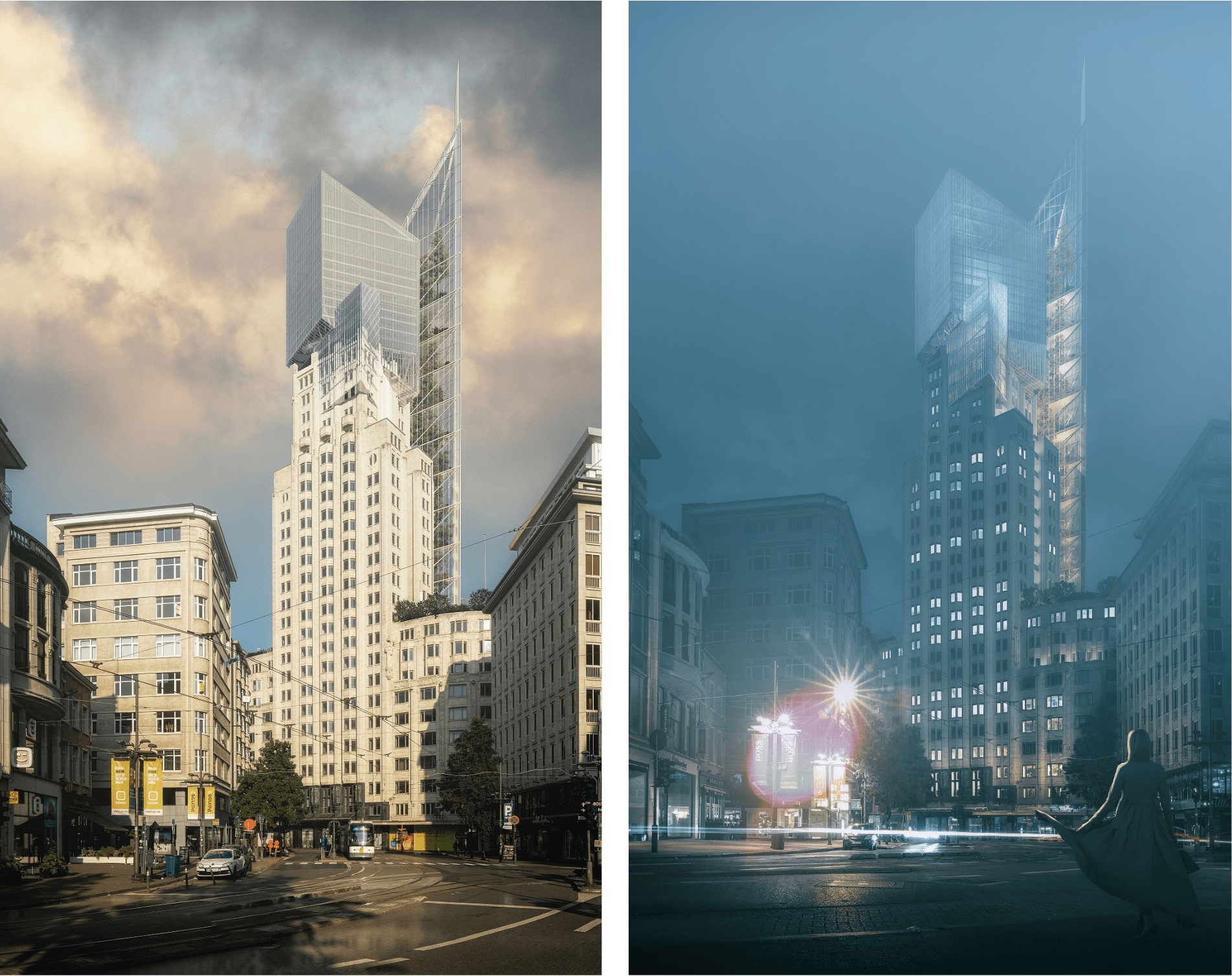 In order to give the Boerentoren an additional, monumental allure and make the preexisting spaces functional again, the new design provides the necessary logistical solutions for proper circulation throughout the tower as well as the essential layout for the future gallery spaces by integrating two new elements to the already existing construction: the Crown and the Prow. The Prow will incorporate elevators and stairs to transport visitors to the top while guaranteeing stability, providing an ecological 'lung' and daylight to the rest of the structure. Additionally, the Crown will allow for a 360-degree panoramic view of the city to all visitors, celebrating the tower and its surroundings. Furthermore, an auditorium, a sculpture garden, and plenty of room for a culinary experience will be included in the new program of the tower.
The new design functions as an armature for the tower, marrying art, functionality, ecology, and structure while preserving the original construction and its steel skeleton, ultimately resulting in an intricately intertwined compound of elements that are part of the same equation. This exceptional project will transform the Boerentoren into a public and educational centre where visitors can feel at home and enjoy art, architecture, nature, and the city of Antwerp.